4325 Ewing Ave S, Minneapolis, MN 55410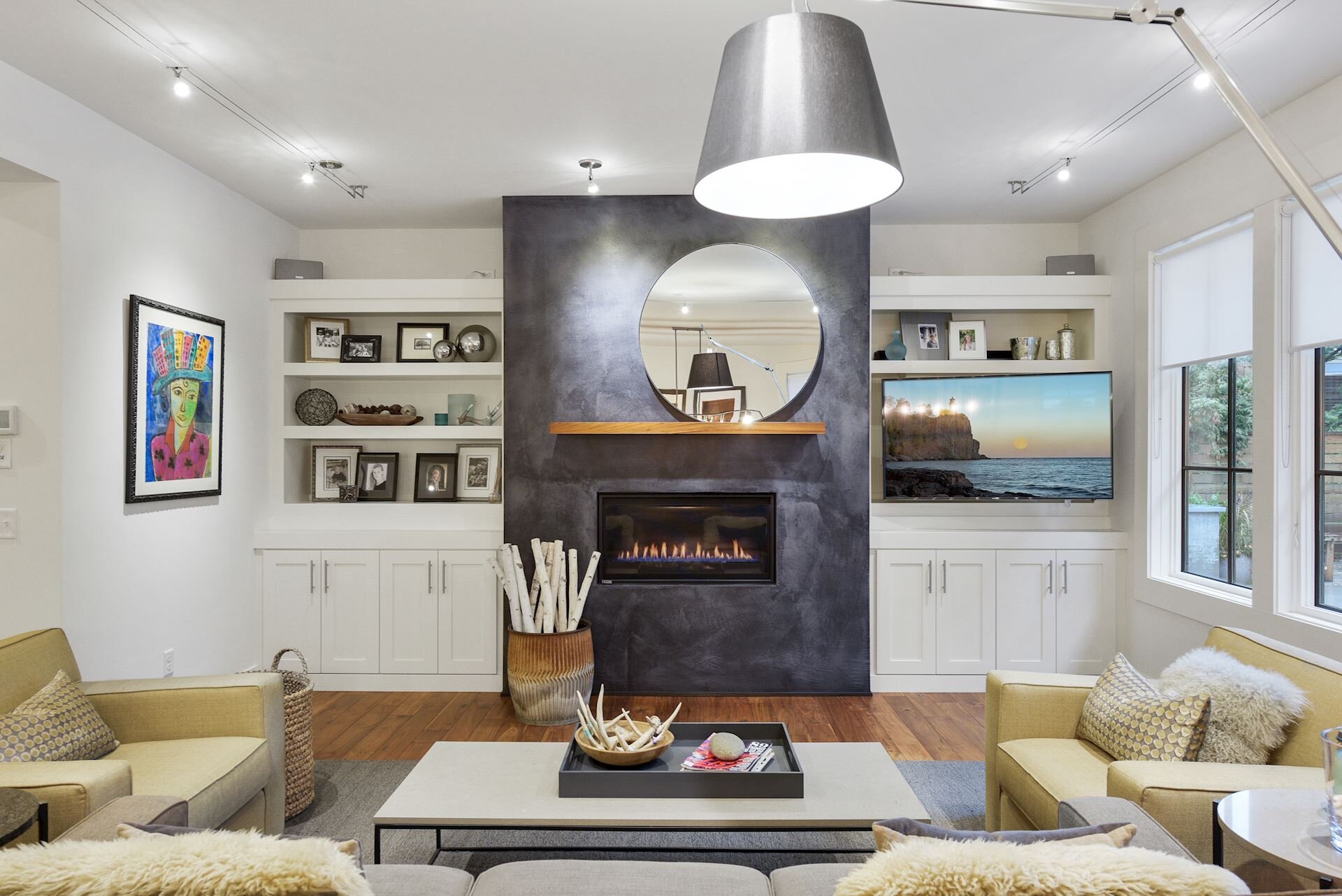 4325 Ewing Ave S
Minneapolis, MN
55410
Lakes Area Modern Farmhouse
With A Backyard Oasis
Property Details
| | |
| --- | --- |
| beds | 4 |
| baths | 5 |
| parking | 3 |
| sqft | 4,300 |
| price | $2,100,000 |
| year built | 2016 |
| mls number | 5287272 |
The Linden Hills Life
unique, Luxury Home In Sought-After
Linden Hills, Minneapolis
Live a Life of Luxury In Your Private Linden Hills Oasis
If you've ever watched movies like The Great Gatsby or The Godfather II, or watched TV shows like Dynasty or The Sopranos, then you know some of the main characters are surrounded in some form of opulence.
They have high-priced cars, impeccable clothing, and most importantly, luxurious homes that we've all dreamed of living in. While you likely don't desire the sometimes harmful consequences of those characters' lifestyles and actions, it's entirely possible to live in a Linden Hills home that has all the features you could ever dream of and more!
Situated in the highly sought-after neighborhood of Linden Hills, Minneapolis the property at 4325 Ewing Avenue South delivers at every level.
This modern, farmhouse-style, new construction home was recently built in 2016 by well-respected Highmark Builders. The original owners, Brian & Janet, knew the "HighMark" reputation and work ethic, and they were a must when it came to building their dream home. Brian & Janet had also worked previously with Jeff Tritch of award-winning Tritch Design, who is known for his dedication to creative and thoughtful designs in South Minneapolis. He was brought in to add a unique style to this exceptional home.
With 4,300 square feet of living space, this home gives you a private oasis to escape to after a long day at work or on the weekends without having to go far. Nowhere is this truer than with the private backyard featuring a pool, an enclosed patio with fireplace, and an open patio complete with a kitchen for your ideal cookout setting.
If you're looking to live in ultimate style, design and luxury in the coveted neighborhood of Linden Hills, then 4325 Ewing Avenue is an absolute must-see!
A Walkable Neighborhood to Enjoy the Outdoors and Nearby Amenities
Finding an exclusive property in a popular neighborhood is a rarity. But finding one that's also a few blocks away from outdoor activities and recreation is something you simply can't pass up!
The home is on a curved street that dead-ends into Waveland Park. Take a quick troll over to this quaint, triangle-shaped park and enjoy walking and bike trails as well as a tennis court.
Nestled between Lake Harriet and Bde Maka Ska, both are within walkable distance and offer a unique set of amenities. Not to mention that you'll find many other parks and lakes throughout the Minneapolis region. Lake Harriet offers abundant recreational activities that include sailing, a system of bike and walking trails, beach areas, and a bandshell that's utilized for concerts and performances during the summer months. Grab something to eat at the outdoor restaurant and hang out in the designated picnic area while you and your friends watch the band at this fifth-generation venue.
Want to plan something for date night or visiting friends? Get your walking shoes on and in just a few blocks, you'll be surrounded by plenty of shops and dining establishments. Impress friends and family at Martina, one of the most popular dining spots in the area. As a four-star restaurant, Martina offers an array of Argentinian cuisine and boasts some of the best cocktails in the city.
Get introduced to a variety of local food options at the Linden Farmers' Market. Here you'll find food trucks and vendors selling specialty foods like falafel, Indian food, and pizza. You can also choose from a variety of strawberries or take in a yoga class on Sundays.
And if you want to learn more about the town's heritage, head over to the Minnesota Streetcar Museum that pays homage to the area's streetcar designation. Enjoy a historical tour or hop on a streetcar as a quick way to travel to either Lake Bde Maka Ska or Lake Harriet.
Throughout the year, you, your family, and guests can enjoy events like the Linden Hills Festival held annually in May. This community celebration has designated areas for dining and a beer garden, as well as a stage where local musicians can entertain attendees. Bring the kids as there are plenty of activities to keep them busy along with a used book sale, art fair and marketplace, and a silent auction.
If you consider yourself a foodie, you'll definitely want to get tickets to the annual Taste of Linden Hills. Enjoy a fun, upscale event while contributing to a great cause, Linden Hills Neighborhood Grants, which support projects and organizations that make the Linden Hills community a better place to live and work.
Or, if you prefer to stay close to home, the low-traffic street provides an excellent setting for the local neighborhood to hold parties in the summertime. Or, you can head over to Waveland Park at the end of the block.
Enjoy a Private Oasis Just Outside Your Door
With a larger-than-usual lot for city living, this home already offers you tons of privacy from the outside world. As you approach the property, you'll notice the front-load 3-car (tandem) garage that conveniently attaches to the home. During those long, winter months, you'll appreciate being embraced by warm air as you step out of your car due to the garage being a heated space.
Take a few steps around to the back of the home, and you'll think you've been transported to a breathtaking paradise!
When the weather's warm, the kids and their friends will love cooling off in the expansive pool while they dodge between the three waterfalls that delicately drop onto the pool's surface. Join them or sit back and enjoy the sun on the open deck while you relax to the soothing sounds of water in motion.
At some point, you and the kids are going to have growling tummies. You won't even have to interrupt the fun to go inside and cook because you have an outdoor kitchen just steps away. Simply serve cold drinks from the refrigerator or grill hamburgers and hot dogs for the group. Or, have friends over in the evening for a cookout that's enhanced with an elegantly lit patio and pool.
Even in inclement weather, you can still enjoy the backyard's gorgeous surroundings given the enclosed 15' x 14' covered patio overlooking the pool. Block out too much sunlight at the touch of a button with remote-controlled Phantom screens. Simply light the stone-accented cozmo fireplace and embrace the warmth of being indoors while having the outdoors as your backdrop.
Welcome to Your Luxury-Filled Home
Step inside, and you'll instantly notice the stunning Walnut floating staircase leading you upstairs. But first, you'll want to take in everything the main floor and its unique features have to offer.
Just to your right, you'll discover a room that works perfectly as a home office. Ideal for those days when you'd rather work in your PJ's instead of a dress and heels or a suit and tie. You have a great view as you can look out the window that faces the front of the house as you take calls and meet deadlines.
The open layout features heated Walnut flooring throughout the home, offering comfort any time of the year. Abundant light can be found in any room due to plentiful windows and recessed lighting.
A Gourmet Kitchen to Rival the Top Chefs in the World
This expansive kitchen is sure to be your favorite room in the house. Designed with convenience, elegance, and functionality in mind, you could easily compete on The Iron Chef.
For intimate meals in, you can seat the family at the massive 9' marble island that doubles as a seating area as well as a tremendously convenient workspace. Filled with tons of cabinets and drawers for storing knickknacks, family and guests can keep you company as you whip up culinary delights or mix drinks.
Filled with sophisticated appliances like Sub Zero and Wolf, you can be assured everything in your kitchen will stay in top shape for many years to come. The refrigerator-sized wine cooler ensures you can choose a bottle of wine that matches any meal you create. A half-wall accentuated with custom, handmade cabinets and frosted, backlit glass doors gives the kitchen ambiance and style. Situated in the middle of the kitchen, the sink helps you to have easy access to the faucet regardless of where you're working.
Additional custom cabinetry surrounds the space and highlights the gorgeous backsplash. Two commercial grade ovens provide added convenience for large holiday gatherings or when the big game is on TV.
Want a more formal dining experience?
Just a few steps from the kitchen, you can host family and guests in the 17' x 15' dining room featuring an indoor fireplace that overlooks the patio and pool area. As it's connected to the living room as well as the backyard oasis, this home has abundant space to entertain guests or hold parties any time of year.
Escape to a Private Sanctuary at the End of the Day
At the end of the day, it's time to wind down and relax.
The master suite offers an ideal view where you can leave the cares of the day behind due to the large window overlooking the front of the home. Step into the private bath and enjoy dual vanities and a designated area for doing makeup or styling hair. Soak away your troubles in the large tub or clean off in the custom shower featuring a heated bench for relaxing and steaming away your stress.
And if you need lots of storage space, the custom walk-in closet provides abundant space and compartments for clothing and shoes.
Not only will you have plenty of room to get ready on busy mornings, but you also won't have to worry about family or guests scrambling to use the bathroom. Each upstairs bedroom has its own private full bath making those struggles a thing of the past.
The laundry room is also located on the upper level of the home, so you'll never have to lug dirty laundry all the way downstairs.
Hangout Downstairs with Plenty of Additional Living Space
Even though this home has plenty of places to relax and enjoy luxurious living, the finished basement on the lower level takes added comfort up a notch.
Whether you want a room for the kids to hang out while you entertain guests, Dad needs a man cave, or you want a designated room for watching movies or playing video games, the basement is the place to be! Especially since you can use the 25' x 15' family room as an additional space to entertain guests given the convenience of a kitchenette and small bar area. An extra bedroom and three-quarter bath offer a great living space for guests or a teenager who wants privacy.
Embrace Elegance & Sophisticated Living in a Highly Coveted Neighborhood
The owner's Brian & Janet left no stone unturned when it came to designing and building their dream home. From heated floors, everywhere, to high-profile appliances to a larger-than-life kitchen, you'll be hard-pressed to find anything that's missing from this home. Priced at $2,100,000, the exclusive combination of a well-respected builder and designer makes this a one-of-a-kind property that will be difficult to match anywhere.
Situated in Linden Hills, a neighborhood that's in high demand, you won't want to risk someone else grabbing this exquisite property. Ideal for those who want to enjoy the outdoors and have the convenience of walking to nearby amenities. Embrace luxury living in a home offering a private oasis for you, your family, and guests while being surrounded with the ultimate in elegance and sophistication.
The seller is represented by Tim Murphy of Metropolitan Home Team @ RE/MAX Results and can be contacted at 952-223-0999.
Request More Information
4325 Ewing Ave S, Minneapolis, MN 55410